Posted by: huemulin
Price: Us$ 18
Condition: Excellent
Country: chile

Description:
Comic Color Huemulin Offer with Magic Comics Creator

1 Huemulin Comics by the cartoonist Rooster.
32 color pages of Comics.
Central Couché. Spanish.

+ 1 Magic Creator Game for Comics
More than 12,000 combinations for drawing practice.
3 diadems. Color card.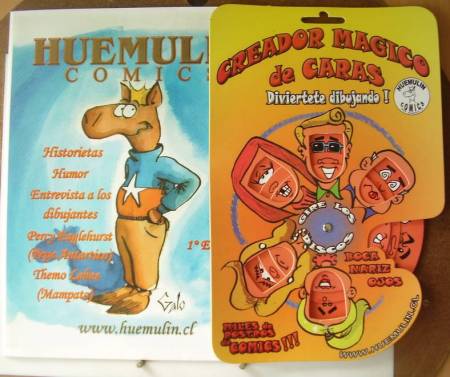 Click on Image to enlarge